What Is A Roll-Off Dumpster?
If you are contemplating getting a roll-off dumpster, then you have come to the right place. This guide will show you everything you need to know about dumpsters, while also helping you to understand the many benefits of renting one for yourself. If you want to find out more, then take a look below.
Roll-Off Dumpsters are Ideal for Home and DIY Projects
Running any kind of construction project, even if it is a DIY home upgrade, can come with numerous challenges. Trash management is just one of them. At the least, you should be making sure that you dispose of your construction and demolition waste properly. If you want to eliminate any worries, then a roll-off dumpster will come in very useful here. A roll-off dumpster is a rectangular trash container that is often used in demolition sites, as they are the best way to deal with dirt, asphalt and even concrete.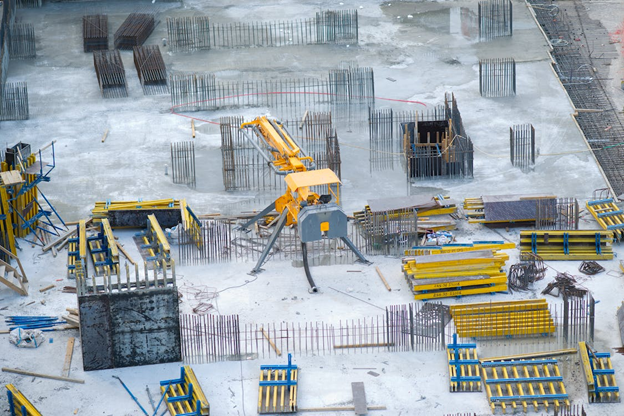 Features to Expect with a Roll-Off Dumpster
It's super easy to mistake a roll-off dumpster for a regular dumpster, but everything will become crystal clear when you understand a few key differences. The main thing that you need to know about this type of dumpster is that they are great for construction and demolition projects. In fact, they are specifically designed to handle them.
Open tops for offloading debris
Various sizes available
Can be used with roll-off trucks
Suited to a huge range of debris
Wheels for ease of movement
So, as you can see, there are many great features and if you choose a roll-off dumpster, then you will soon see that you can get rid of almost any type of trash you want without many limitations. If you have never rented a dumpster like this before then you should know that they are very easy to use, and you can dispose of your waste in one easy and convenient way. You don't have to worry about making multiple trips to your local recycling point, and when you're done, the dumpster will be taken away from your property and dealt with accordingly.
How does a Roll-Off Dumpster Differ from a Normal One?
If you have never really explored the idea of renting a dumpster before, then you may wonder how they differ from standard dumpsters. A standard rule is that roll-off dumpsters are usually rectangular in shape, but a normal dumpster is more cubic. This means that roll-off dumpsters have much more versatility and they also give you more options depending on your needs too. You can offload and load debris out of the container with ease and on top of this, they have an open top too. Standard dumpsters tend to have a lid, which makes them a little hard to fill if you have a lot of waste to get rid of. Roll-off dumpsters also have a set of wheels underneath which makes them easy to move within the site. Standard dumpsters do not come with wheels at all, which means if you want to move the dumpster then you would need to call your local garbage company to do it for you. Although you can't dispose of food waste or general household waste in a roll-off dumpster, it's safe to say that they are the first choice for construction waste. This is purely because the shape facilitates bigger and bulkier materials so you can feel confident knowing that you are going to be getting your money's worth, and not paying for a dumpster you can't fill efficiently.
What Can You Dispose of with a Roll-Off Dumpster?
Dumpsters really are a great thing to have if you have a bit of an emergency clean-up on your hands. They are suited to anything, whether you want to replace your broken appliances or whether you want to replace some older furniture and broken appliances.
About Traditional Dumpsters
A traditional dumpster is essentially a roll-off dumpster, but it doesn't have any hydraulics attached to it. You will have to lift it off the ground in order to empty the contents. This means that the dumpster is much more suited to smaller home projects or yard clean-ups.
About Roll-Off Dumpsters
A roll-off dumpster is basically a bigger version of your traditional dumpster. It has hydraulics which help to aid with unloading the contents of the dumpster, faster and more efficiently. Another important thing to note is that a roll-off dumpster can hold up to 10 cubic yards of any construction material and this makes them the ideal solution if you want a big clean-up.
The Differences
There are a lot of key differences between traditional dumpsters and roll-off dumpsters. Some of them include the fact that a roll-off dumpster can hold up to 10 yards of material but if you look at a traditional dumpster then you will see that this is much less. Roll-offs also come with a hydraulic lift whereas a traditional dumpster requires lifting manually.
Traditional dumpers are cheaper because they do not come with hydraulics, and they require more manual labor. That being said, if you have a lot of waste to dispose of, then roll-off dumpsters are better as they can hold way more materials, cover a larger area, and can be moved with ease too.
Roll-off dumpsters do offer much more convenience when it comes to recycling as they have very high walls. A traditional dumpster has lower walls, so you can't fit as much waste in, especially if you are disposing of large bags or old doors.
Choosing the Right Roll-Off Dumpster
Construction projects, regardless of what it is or who is working on the site, have one thing in common. You'll need a solid roll-off dumpster so you can get rid of your waste. Dumpsters are one of the first services that you should be hiring whenever you begin work.
Sizes and The Right One for You
Roll-off dumpsters come in a range of standard sizes. Usually, you will have the option to rent a:
If you have no idea what size you are going to need, then you should know that in a nutshell, the 10-yard option should hold enough waste to fill three pick-up trucks. You can use this as a general rule of thumb to calculate how much waste you have and what size of dumpster you will need. If you are working on a very small project, then you should find that a 10-yard dumpster is more than enough to handle everything from renovation debris to piping and even flooring. These dumpsters are also ideal if you need to dispose of concrete, heavy materials, and dirt. A lot of this comes down to the fact that the sides are usually short enough for you to avoid a penalty for being overweight with your waste.
If you look at the other side of the spectrum, you will see that a 30-yard dumpster is one of the biggest you can get. This can hold up to 2 tons of weight. If you are working on a construction site, then this is a very good option. One mistake that a lot of people make when renting a dumpster of this size is that they do not make sure that they have enough site space or clearance for the truck to maneuver and pick up a dumpster of this size when it is full.
Pricing of a Roll-Off Dumpster
It is important to know that a roll-off dumpster can vary in terms of price. Budget is of course, always a consideration when you are working on a construction site. If you are living in an area where there is a lot of options, then you may find that you can take advantage of lower prices. Availability is also a factor. If you are doing a project during the summer, then you may find that the demand is high during this time, so therefore you'll want to make sure that you do what you can to scout around for the best possible price. The great thing about coming through our company is that we always give you rock-bottom pricing for your dumpster, so you don't have to worry about paying more than you have to.
When you come to us, you can get a 10-yard dumpster for as little as $369, and if you need something bigger, you'll be glad to know that we have 30-yard dumpsters available for $489. We know the market very well and we also work with some of the best drivers around. This allows us to keep our prices very low, as we are very efficient in the way that we work.
Before you Book your Dumpster
Before you pay for your dumpster rental, it is a good idea for you to keep a couple of things in mind. To start with, a lot of areas will have restrictions when it comes to disposing of yard waste or even flammable materials. It is a universal fact that you won't be able to dump your mattress without risking extra fees. If you are not sure about something, then make sure that you have a chat with your broker or the company you intend to go through so you can be crystal clear on what you can and cannot dispose of.
Next up, permits. You have to make sure that you check for any regulations for parking or permits for your dumpster. The last thing you want is to get a bill from your local city purely because you do not have the right documentation. A lot of the time this comes down to blocking a way that is public access, so be mindful of this if you can. Finally, ensure that you have a date for pick-up, so you have plenty of time to get the job done. If you do not effectively plan out your timeline, then you may find that you end up with a dumpster stuck at your construction site for too long, or that you end up having to pay more fees so you can extend your timeline. When planning your construction job, you will have to coordinate more than your dumpster. You will have to plan out for portable toilets, fencing, portable storage units, or even office trailers. This is especially the case if you know that you are going to be working on a commercial project.
Benefits of a Roll-off Dumpster Rental
If you want to ensure that you get the best result out of your dumpster rental, then here are some of the many benefits you can expect to take advantage of.
Improved Efficiency
Disposal is easy when you have a roll-off dumpster rental on your premises. You and your team will be able to dispose of any waste quickly and efficiently and you also don't have to worry about dragging items or compressing trash so it fits.
Safe Working
Roll-off dumpsters are ideal as they give your workers the chance to dispose of any trash material that could well be a tripping hazard. Having a convenient dumpster on your site makes it safer for your visitors and your employees.
Versatility
Parts of roofing, old appliances, broken furniture and more can also be thrown into a roll-off dumpster. Although they are primarily used for construction waste, they are also ideal if you have other bits that you need to dispose of so be mindful of this if you can.
Increased Profit
When you have a team who are able to work very efficiently and in safe conditions, you will soon see that productivity drastically increases. With a roll-off dumpster, you can feel confident knowing that everything is going to go to plan.
If you want to find out more about roll-off dumpsters or if you want to make sure that they are a good solution for your project, then don't be afraid to give us a call at (602) 344-0093. When you do, you will soon find that we are able to offer deliveries between Monday and Saturday. We operate between the hours of 7am and 3pm.