Dumpster Rental Made Easy: AZ Dumpsters to the Rescue
When it comes to waste management and debris removal, renting a dumpster might not be the first thing that comes to mind. However, for both residential and commercial projects, having a reliable dumpster rental service can be a game-changer. Enter AZ Dumpsters, the go-to solution for all your waste disposal needs. Let's explore how AZ Dumpsters is making dumpster rental easy and efficient for everyone.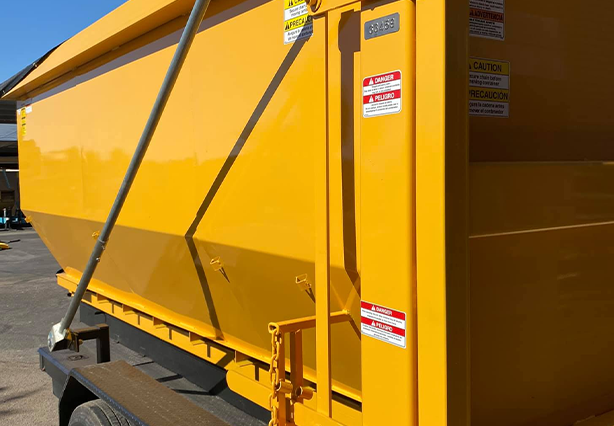 1. A Wide Range of Dumpster Sizes
One of the most significant advantages of choosing AZ Dumpsters is the variety of dumpster sizes they offer. Whether you're working on a small home renovation project or a large-scale construction site, they have the perfect dumpster size to accommodate your needs. From compact 10-yard containers to expansive 40-yard behemoths, AZ Dumpsters has it all. Their team of experts can help you determine the right size for your project, ensuring you never pay for unused space.
2. Prompt Delivery and Pickup
Time is of the essence, especially when you have a project deadline to meet. AZ Dumpsters understands this perfectly, which is why they prioritize prompt delivery and pickup services. Once you place your order, their team works diligently to ensure your dumpster arrives at the specified location on time. When you're done filling it up, they promptly retrieve the dumpster, leaving you with a clean slate to move forward with your project.
3. Affordable Pricing and Transparent Quotes
At AZ Dumpsters, they believe that quality dumpster rental services should be accessible to everyone, regardless of their budget. That's why they offer competitive pricing without compromising on the quality of service. Additionally, they provide transparent and upfront quotes, so you won't have to worry about hidden fees or surprise charges. With AZ Dumpsters, you get a straightforward and honest pricing structure, making budgeting a breeze.
4. Environmentally Conscious Practices
As the world moves towards a more sustainable future, AZ Dumpsters is committed to doing its part for the environment. They follow responsible waste management practices, recycling as much material as possible from the debris collected in their dumpsters. By choosing AZ Dumpsters, you can have peace of mind knowing that your waste is being disposed of responsibly and with the environment in mind.
5. Dedicated Customer Support
AZ Dumpsters takes pride in its exceptional customer support. Should you encounter any issues or have questions about your dumpster rental, their friendly and knowledgeable team is just a phone call or email away. They are ready to assist you throughout the entire rental process, ensuring a stress-free and pleasant experience.
6. Extensive Service Areas
AZ Dumpsters proudly serves a wide range of locations in Arizona. Their service areas include Scottsdale, Mesa, Phoenix, Glendale, Paradise Valley, Tempe, Gilbert, and Chandler. No matter where your project is located within these areas, AZ Dumpsters will be there to provide reliable and efficient dumpster rental services.
In conclusion, dumpster rental has never been easier, thanks to AZ Dumpsters. With their wide range of dumpster sizes, prompt delivery and pickup, affordable pricing, environmentally conscious practices, dedicated customer support, and extensive service areas, AZ Dumpsters truly stands out as a reliable and efficient waste disposal solution. Whether you're tackling a home renovation, construction project, or simply decluttering your property, let AZ Dumpsters be your partner in keeping things clean and hassle-free.