Scottsdale's Trusted Dumpster Rental: AZ Dumpsters Delivers
In the heart of the vibrant and picturesque city of Scottsdale, Arizona, a trusted name has been synonymous with efficient waste management and reliable dumpster rental services for years – AZ Dumpsters. As the city continues to grow and evolve, so does the demand for waste removal solutions. AZ Dumpsters, with its unwavering commitment to quality, sustainability, and customer satisfaction, has emerged as Scottsdale's trusted partner in keeping the community clean and beautiful.
A Commitment to Excellence
At AZ Dumpsters, excellence is not just a word; it's a way of doing business. Their commitment to providing top-notch dumpster rental services in Scottsdale has solidified their reputation as the go-to solution for a wide range of projects, from residential cleanouts to large-scale commercial construction.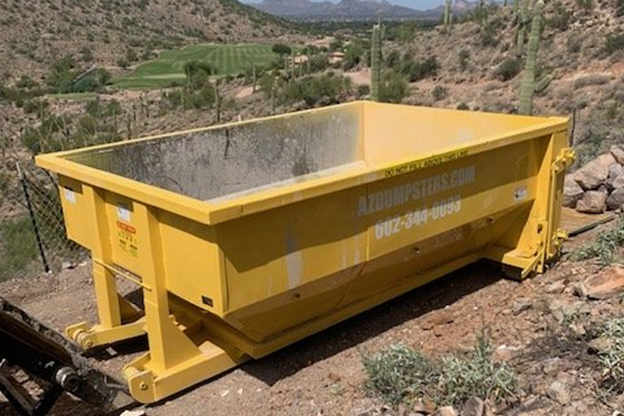 A Variety of Dumpster Sizes
One of the key reasons AZ Dumpsters is the preferred choice in Scottsdale is its extensive range of dumpster sizes. They understand that no two projects are the same, and a one-size-fits-all approach simply doesn't work. Whether you're renovating a small Scottsdale home, managing a landscaping project, or overseeing a major construction site, AZ Dumpsters has the perfect size dumpster to meet your specific needs. This ensures that you never pay for unused space, making your waste removal cost-effective and efficient.
Easy Online Booking
In the fast-paced world of Scottsdale, convenience is king. AZ Dumpsters recognizes this, which is why they've streamlined the dumpster rental process with their user-friendly online booking system. Scottsdale residents and businesses can easily browse available dumpster sizes, select their preferred delivery date, and even schedule a pick-up, all from the comfort of their computer or mobile device. This level of convenience saves valuable time and energy, allowing you to focus on what matters most – your project.
Prompt Delivery and Pickup
Timeliness is critical in the world of waste management. Whether you're clearing out debris from a renovation, managing a commercial construction site, or simply decluttering your Scottsdale property, you need a dumpster rental company that delivers on its promises. AZ Dumpsters takes great pride in their prompt delivery and pick-up services, ensuring that your dumpster arrives when you need it and is whisked away promptly when your project is complete.
Sustainability as a Core Value
Scottsdale, known for its commitment to sustainability, has found a like-minded partner in AZ Dumpsters. They share the city's dedication to responsible waste management. AZ Dumpsters goes the extra mile to recycle as much material as possible from the waste collected in their dumpsters, contributing to the reduction of landfill waste in Scottsdale. By choosing AZ Dumpsters, you're not just getting a dumpster; you're making an eco-conscious choice.
Community-Centric Approach
Beyond the dumpsters and waste management, AZ Dumpsters is deeply rooted in the Scottsdale community. They take pride in being a local business that understands the unique needs of the city and its residents. Their friendly and responsive customer support team is always ready to assist, providing the personal touch that makes working with AZ Dumpsters a breeze.
Conclusion
In the ever-expanding and bustling city of Scottsdale, where efficiency, convenience, and sustainability are highly valued, AZ Dumpsters shines as the trusted dumpster rental provider. Their commitment to excellence, a wide variety of dumpster sizes, easy online booking, prompt services, sustainability initiatives, and community-centric approach have solidified their position as the go-to choice for waste management in Scottsdale. AZ Dumpsters isn't just a service; it's a partner dedicated to making Scottsdale cleaner, more efficient, and environmentally responsible, one dumpster at a time.